The ultimate luxury destination wedding experience in Greece !
Act I / Ceremony: "Afternoon, On the beach, Athens Riviera"
The sea is the ultimate, minimal and serene background for this luxury destination wedding in Greece . An array of different-sized golden arches encircle the couple, against the smooth merging of the golden sand with the water, emphasizing the perfection and diversity of nature. The setting of the wedding ceremony is only a prelude to what will follow. The guests' seats, arranged in concentric semicircles around the couple, overlook the big blue and the calmness of the Aegean. Only someone with a bird's-eye view will be able to see what is to come.
Act II / Reception: "Evening, just one mile off the Athenian Riviera"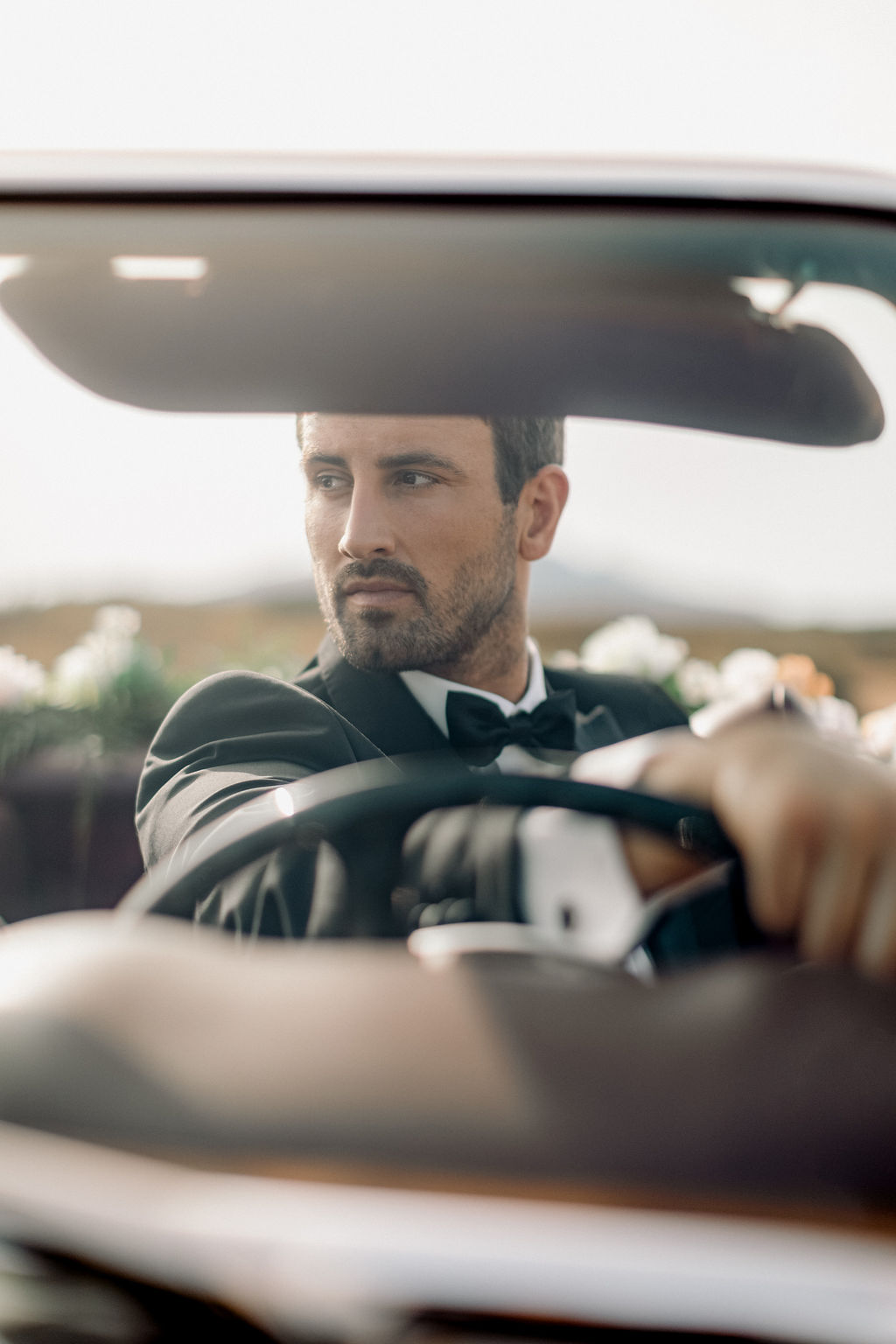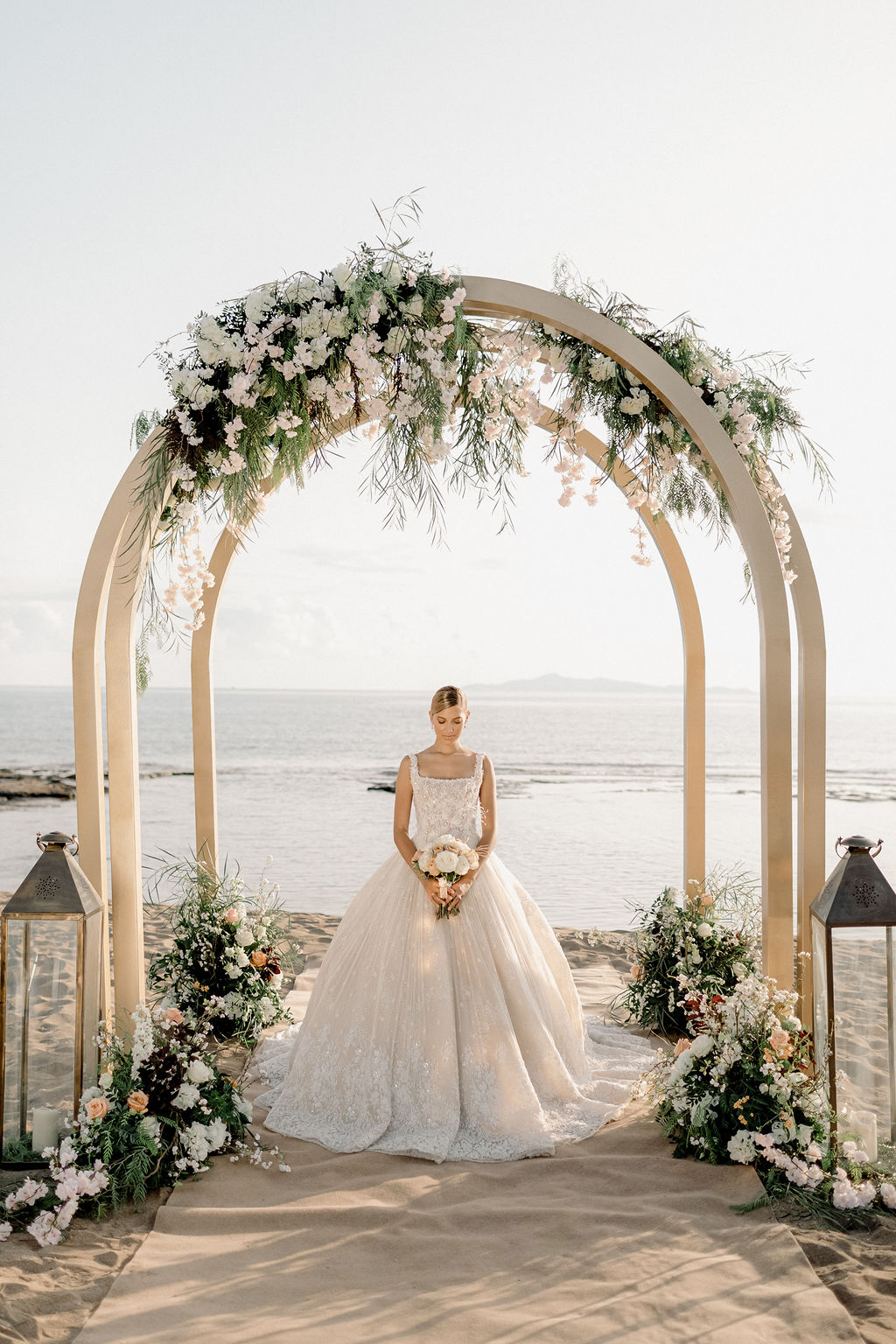 Concept, Design & Production: Mazi Event | Photography: Thanos Asfis, Anna Roussos | Film: Vasilis Kantarakis | Exclusive Design Elements/Items: Mazi Event | Furniture Rentals: Tore | Special Furniture, Sceneries & Constructions: Mazi Event | Artwork & Stationery: Mazi Chirography
Flowers: Pavlos The Workshop | Cake & Desserts: Marias Cakes & Cookies | Glassware & Flatware Rentals: 3biz | Deco Props Rentals: Prop | Wedding Dress: Maria Konidi | Make Up & Hair Artist: Marios Stavropoulos | Jewellery: Kessaris | Bridal Shoes: Jimmy Choo | Groom's Attire: Giannetos | Car: Private Collection | Venue & Location: World's Stage, Athens Riviera, Greece